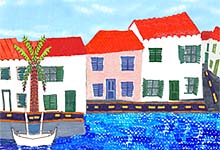 Richard Rosser Home
Welcome to my gallery pages.
There are 2 galleries, one for full colour pictures and montages. The other is for my drawings. Just click on the picture links below. I've kept the galleries as simple as possible and hope you find something to enjoy.

My work is available up to A2 size prints and some may go larger. If you'd like enquire about my work please email using the link below.